I am grateful for the opportunity to help my patients live a fulfilling life. My passion for cardiology began during residency when I personally saw significant improvements in the conditions of critically-ill patients. I quickly realized cardiology held a special place in my heart given that minimally invasive procedures can make a major impact on quality of life. Patients are often anxious and vulnerable when seeing a physician. Therefore, my priority is to comfort and support my patients as well as promote their recovery every step of the way.
Matters of the Heart
The field of cardiology is growing rapidly and continuously emerging with new technologies. Staying informed about new advances is imperative for the care of our patients. Throughout my cardiology training I was exposed to the latest breakthrough therapies for cardiac conditions. Cardiology has progressed to enable us to make substantial improvements in many lives. I am excited to offer my patients some of the newer therapeutic options especially in structural heart disease.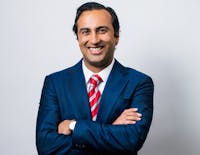 Dr. Narula took great care
Dr. Narula took great care and carefully explained the tests to be done, the risks of my condition and options for treatment.
Dr. Narula has all my confidence.
Education and Training:
Advanced Coronary/Peripheral/Structural Heart Training: Sharp Memorial Hospital
Interventional Cardiology Fellowship: The University of Miami/Jackson Memorial Hospital
General Cardiology Fellowship: Scripps Green Hospital
Internal Medicine Residency: Drexel University College of Medicine
Medical Doctorate: Drexel University College of Medicine
Bachelor of Science: Wilkes University, Summa Cum Laude
Awards:
The John W. Fisher Outstanding Cardiology-Subspeciality Fellow Award
Arnold P. Gold Foundation Scholarship Award for Humanism in Medicine
Golden Apple for Excellence in Teaching Award
Charles Block MD Memorial Prize for Excellence in Internal Medicine and Cardiology
Biological Scholars Award for Highest GPA in Major
Board Certifications:
American Board of Internal Medicine
American Board of Internal Medicine Cardiovascular Diseases
American Board of Internal Medicine Interventional Cardiology
Presentation and
Publication Topics Include:
LAA Occlusion
Coronary Intervention
TAVR
Peripheral Vascular Disease